Hello!
I've noticed a couple of threads here about support for interaction animations within dynamic components. I've got a use case that is currently unsupported, shown below.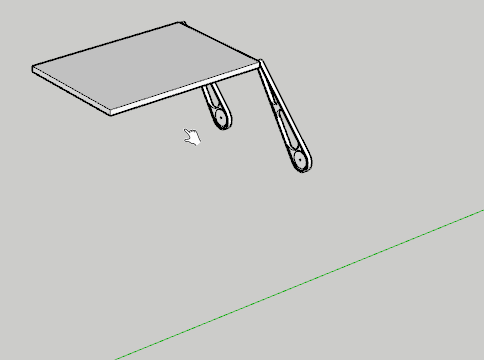 The (spreadsheet?) code for this probably qualifies as "complex" because of its use of the SIN and COS functions, which are used to keep the desk surface level as the brackets rotate. Here's the configuration: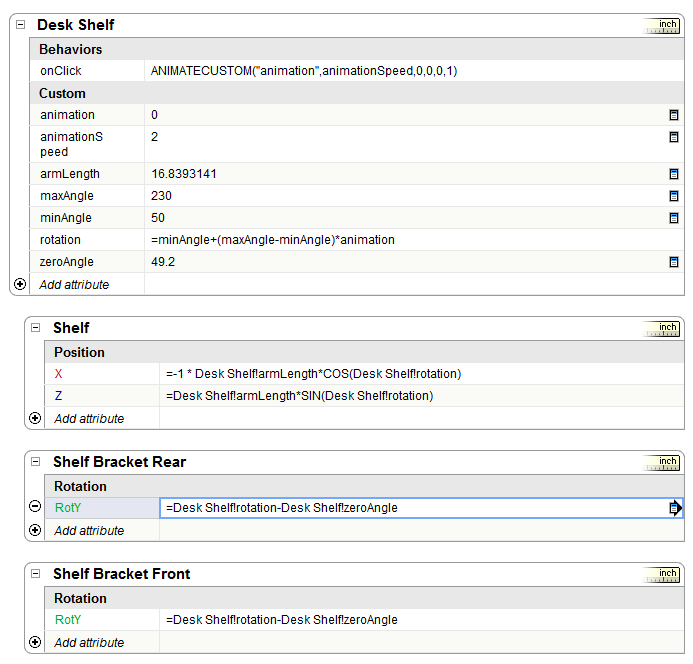 Am I right in my understanding that this type of animation is unsupported? If so, are there any workarounds that you could suggest?
-Mark