Hello, I'm running version 16.0 on an Oculus Quest 2 and windows pc. I've been trying to use the new point cloud feature. I downloaded some sample point clouds and converted them to Potree format as described in the guide. I used Potree Converter 1.7. However, when I load the cloud.js files into vr sketch, they all show up as a spaced out grid of black points (see image below). The program also gets very laggy.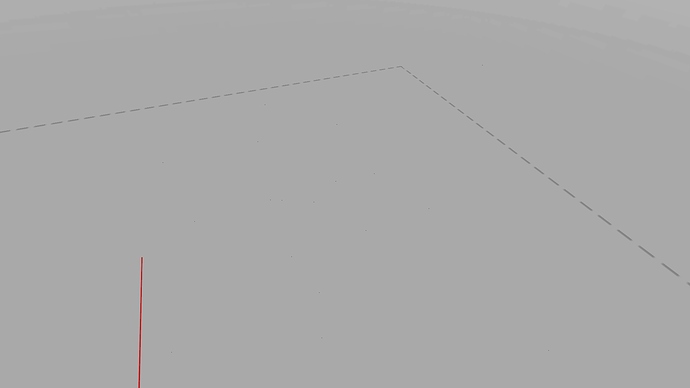 It's hard to see them in the above image. Below, I've shrunk the scale so the grid is clustered around my controller: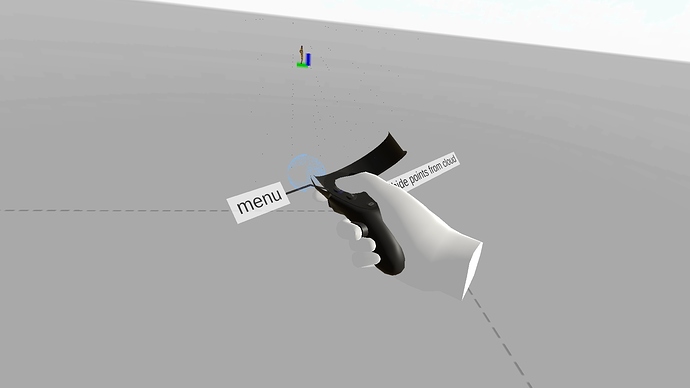 I'm quite confused. I tried opening the cloud.js file in Potree Desktop and it looks fine: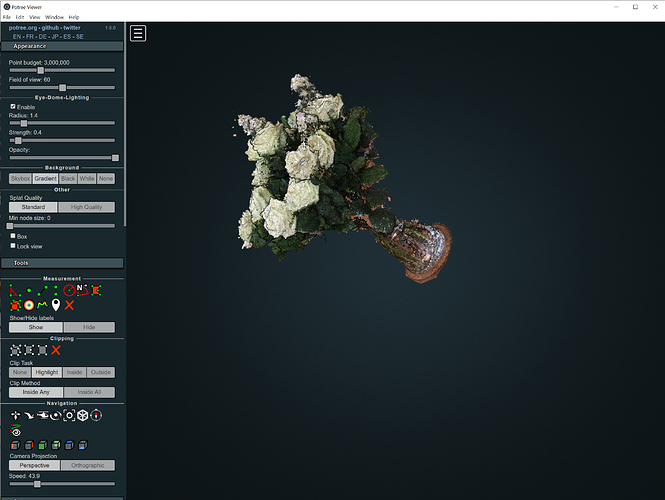 Any idea what might be going wrong? And a side question, is the point cloud tool compatible with Potree Converter 2.0 and newer versions?
Thanks,
Alex